Before I go on, I have to say one thing...
HAPPY, HAPPY BIRTHDAY, KATY!!!!!!
Last night Matthew and I went over to celebrate with her and her husband. It was probably one of our last nights there. They bought their very first home last month!! Their walls were sooo bare due to all the packing... Only a Beatles calendar hung in the kitchen. It was pretty bittersweet. Closing one chapter, starting another.
Either way, I'm sooo proud and happy for them!!! And, ahem, I am still waiting for a tour... ;) Maybe I can be more helpful with those piles of paint swatches then!
Anyway...
I've been a bit cautious traveling with my new camera without a camera bag, but I insisted I take it to share these memories with you. Enjoy!
On our way (and stuck in traffic)!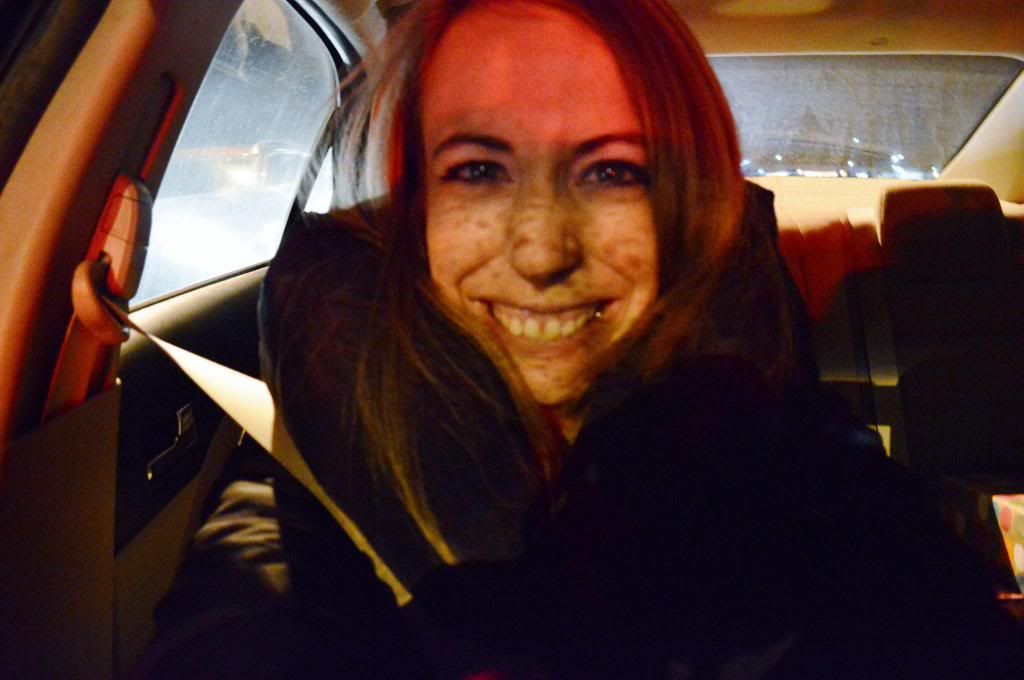 (Like my puffer coat? I know it's hard to see it here... But that's no neck pillow I'm wearing ;) More on that in another post)
We brought over dinner!! Avert your eyes and keep scrolling if you are hungry right now...
When you live in the Chicagoland area, and you get a pizza, you get deep dish... Bottom line. And Lou Malanti's is my all time favorite <3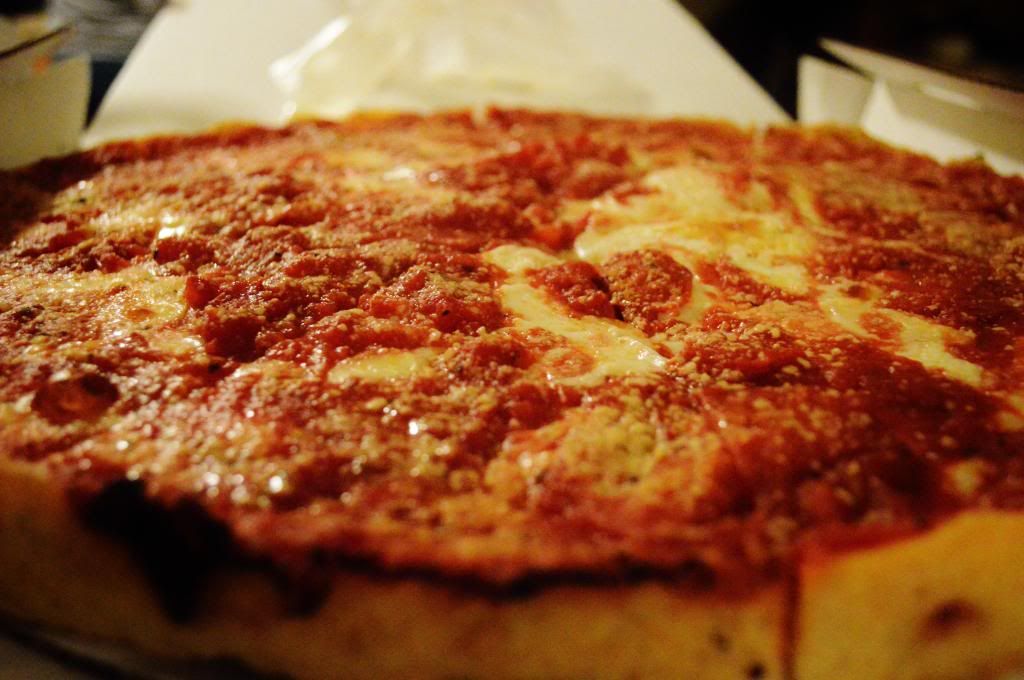 A little housewarming gift at its best: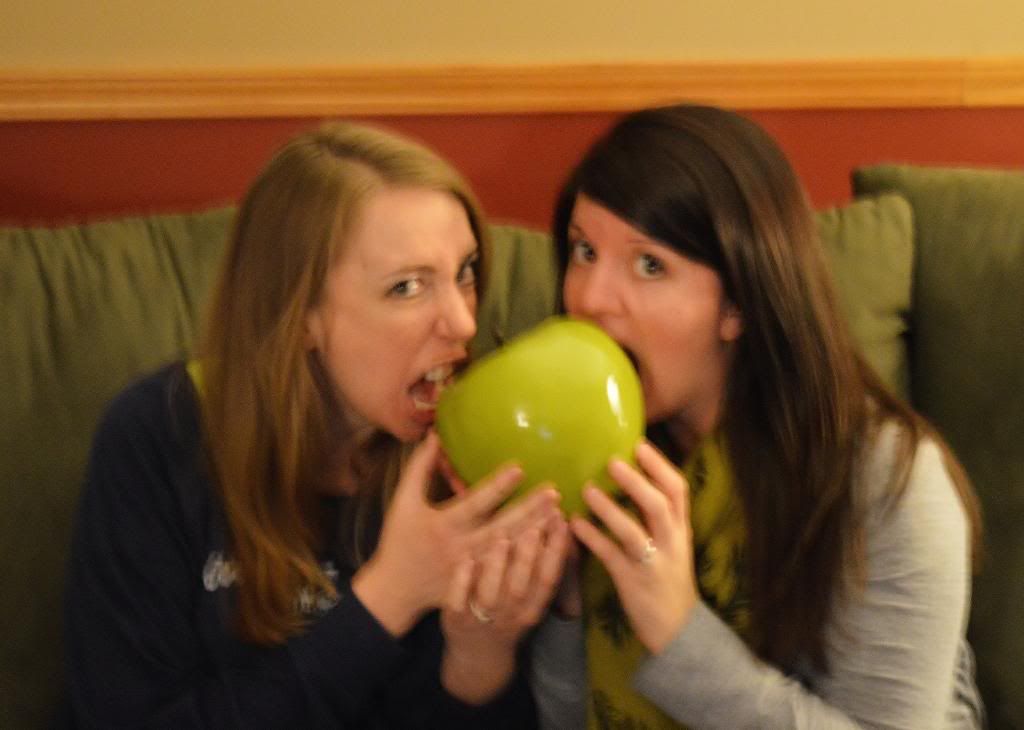 (Can you imagine if this was a REAL apple? :) We pretended, anyway)
Katy is a hardcore Beatles fan so I gifted her an
apple
. Random, I know. I'm not as well aware of the band as some others but as I was soaring through Home Goods the other day, I passed this apple; twice. It kept calling to me and I had no idea why. Then, it hit me. It reminded me of The Beatles. Symbolism at it's best. I googled it on my phone, just to be sure. (Thank you, Mr. Smartphone!)
And sure enough, they used a green apple on one of their album covers! (Their record label was called Apple Corps LTD.) A little fun fact for those who didn't know. :) May be a stretch, but I just loved the connection and snatched it up thinking it would look great on an end table! And no explanation needed: she got it right away ;)
Source
Her Birthday Gifts: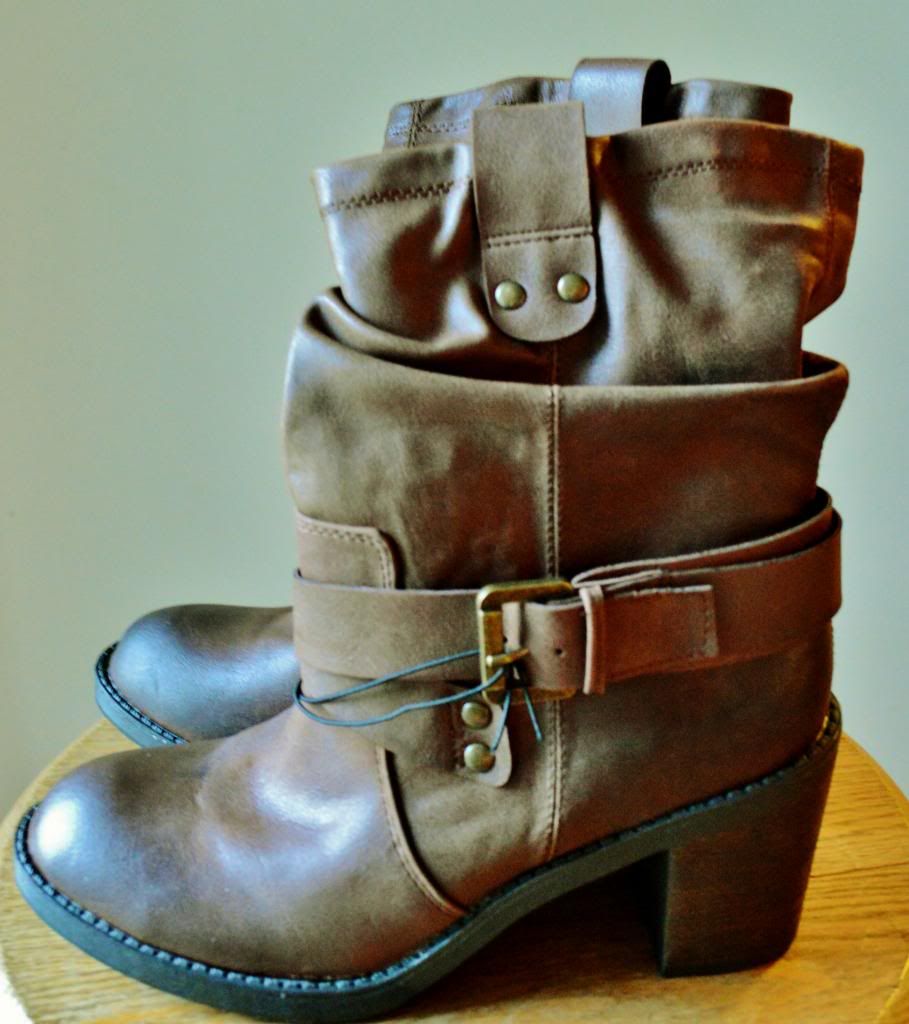 Aren't those boots darling? I'm kicking myself for not grabbing a pair for me!
And as if I didn't get enough
green
from the apple, we gifted her a green scarf. :)
I just loved the color and design.
She put it on right away :)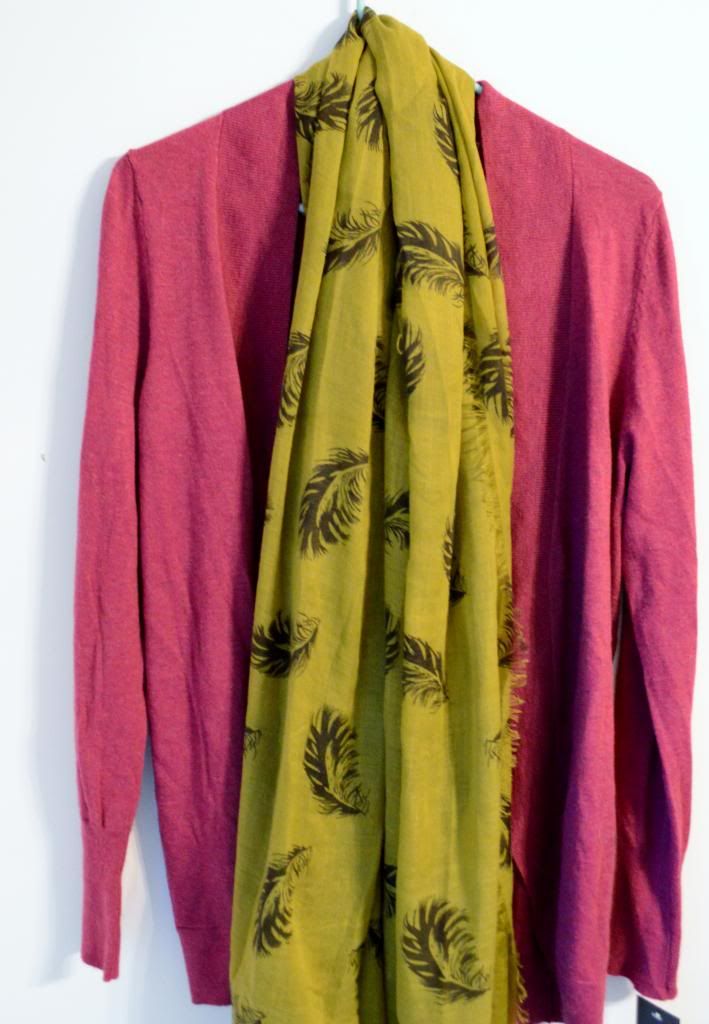 (Excuse the wrinkles from "bag wear")
Found her sweater in a MUSTARD color, which is what I originally wanted. But they only had a small selection and were out of her size. And I went to TWO Targets. Yes, I was bound and determined. :) I shopped all day long trying to find the perfect items for her... And ended up finding everything at Target. Maybe that should have been my first stop!
It was such a great night! A midweek treat! We talked about upcoming vacations, paint colors, watched The Muppets, pigged out and got lost in conversation. I'm very sleepy today, but nothing a few cups of coffee can't get me through. :) Feeling envious of my husband who is at home right now relaxing. :)
~~~~~~~~~~~~~~~~~~~~~~~~~~~~~~~~~~~~~~~~~~~~~~~~~~~~~~~~~~~~~~~~~~~~
I tell Katy all the time... I'm so glad we're friends... We dealt with a lot, including a break (yes, friends have break ups too) and I am so thankful we've overcame it and now have the whole future together <3
I mean, come on... How could you not adore this face??